Homeless and Runaway Youth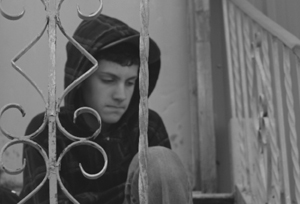 There are vast and varying reasons that drive kids to run away. When teens and pre-teens get involved in substance abuse, they may leave home to hide it so their parents don't find out. Some children run away because it's easier to live on their own than to live in a critical home. Feelings of failure can also cause kids to leave home. Sadly, kids with behavior management problems or learning disabilities often get tired of the feeling that they just can't get it right; it's easier for them to run than to fix the problem. And for many, the primary reason that a child leaves home prematurely is related to abuse and neglect, family conflict, or another type of family dysfunction.
As a result of running away from home or being locked out or abandoned by their parents or guardians, youth usually enter a state of homelessness. Homeless and runaway youth who have been on the streets for any length of time face a multitude of issues related to their lack of connectedness to a healthy support system, as well as to the larger society. It is critical to intervene before these adolescents get involved in detrimental risky behaviors on the streets, including setbacks to their emotional, physical, and educational development and the trauma resulting from sexual exploitation or other types of victimization that more often that not lead to long-term homelessness.